At this time of uncertainty, Warrior camp is endeavouring to make sure that we can provide a very safe environment for your child at this time.
Given the nature of this extra care and consideration we have made certain changes to our normal structure to meet the requirements governed at this time.
We would ask that all parents read our new terms and conditions, and that they agree to restrictions that we have to put in place in order to meet with the new compliance.
We would equally ask that all parents take as much time as possible to read through all the information provided, as it is for everyone's safety that we follow procedures.
Given that our camp structure has had to change, we have had to increase staff by over 60%, along with other safety measures, we will need to change our pricing and unfortunately cannot offer sibling discounts. We have only added what is essential in our costing due to our own expenses increasing, and we will return our pricing to normal next year, once there is a return to normal.
Given that childcare is part of the reopening road map of phase 2 on June 29th, we have worked extensively with the guidelines provided through the HSE, WHO and the various departments that have put together the safest way to reopen.
We have changed some of the structure for the camps given the meeting of compliance which can be seen in brief in our risk assessment.
We are really looking forward to meeting the challenge this year, and our main focus is on giving your children the best possible time in the outdoors in the safest environment we can apply.
Looking forward to seeing you all there!
Please be patient when picking up/dropping off.
Please follow the parking attendants signals at all times, they will help you get in and out as quickly as possible.
When parked you are free to walk your child to the "Warrior drop off/pick up zone", this must be done at the beginning and the end of the camp each day, please follow the marked pedestrian areas to access this area.
Please do not call your child to come to you, it is a requirement that you walk over to the sign in/sign out zone and walk them to/from your car.
Once you have checked your child in, please follow the one way system in place as indicated by the map.
5km speed limit in check.
Please do not speed at any point. Let's keep everyone safe!
We have added Summer WarriorCamps to our website
All Kids that are booked and entered before June receive a free Warrior Camp T-Shirt.
Just book your place in your summer camp before the end of May and you will receive a free Warrior Camp T-Shirt for your Child!
If you would like to send someone on an adventure this year, why not buy one of our Vouchers for all the 2017 program which will be released in February of this year. There will be plenty of options to choose from including after school programmes, weekend programs & Summer Camps!!
Make a child's Dream come true with the gift of some Warrior Time!!
Exciting News Dundalk!!!
Due to popular demand, we can now announce there is another camp week running in Bellurgan Park, Dundalk.
Starting Monday 15th August until Friday 19th August. This camp will be the final Warrior Camp of the summer & places WILL be limited, so book now in order to avoid disappointment!!
Booking can be made directly online or just call 085 2355284 & we can take all the details.
Hurry Folks.... this final camp will be your last chance for your young warrior before school commences once more!
"There is No Such thing as Bad Weather...just Unsuitable Clothing"
With our first Warrior Adventure due to start, we are all anxious as to how Mother Nature will treat us.... Will she be Kind??... or Will she present us with Challenges??

Our Warrior Camp takes us "Back to Nature" in whatever form she presents herself. We have chosen areas of the forest that will provide us with shelter, along with cover from the Forts we build. Should we experience heavy showers, we DO have covered facilities to accommodate.
Our leaders, are ready to embrace all that nature presents... Will make the most of the "Irish Summer" and... that just may mean perhaps.. a little "Dance in the Rain"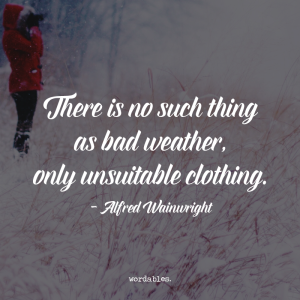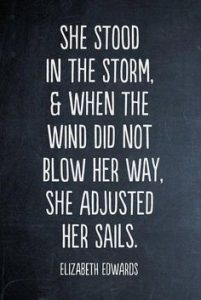 Warriors are "Brave, Stand in the Storm & Adjust their Sails"
Sheona 🙂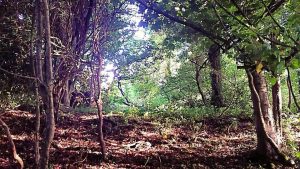 (Above, Tribe Camp area, with adequate forest canopy cover!) 😀
Hello Warriors,

With only 1 week to go until Warrior Camp Adventures begin... Our excitement at Warrior HQ is building.
Today, Monday 4th July 2016, we had Training of our Team Leaders, with some creativeness flowing & energies getting charged up. The whole team, also walked the Warrior Path, becoming familiar with our Tribe Camp Areas & sussing out places for secret reconnaissance within hidden foliage. Our friendly rivalry has already begun.
We hope that your Young Warriors are becoming excited also. Ready to experience something new, different & unique that will fire All of the senses.